Jeffnewman.net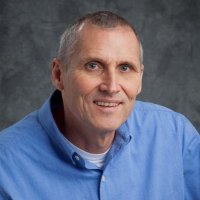 Hi and welcome to what will be the new jeffnewman.net (one of these days).
My name is Jeff Newman (duh). I reside in west central Indiana (not too far from Indianapolis). I am the Senior Web Developer for Dixie Chopper, maker of the World's Fastest Lawn Mower.®
My spare time is spent mostly doing web development, which is obviously the same thing I do at work all day - yes, I love my job. I am currently finishing the new version of PageWORX (version 5), a custom web content management system that I began developing in 2008 and have no intentions of ever finishing. Here is the soon-to-be-growing list of websites that are currently using PageWORX 5:
I also wrote and currently maintain DC Connect, Dixie Chopper's custom web-based (PHP/MySQL) front-end system used by our national dealer network of over 650 dealers for submitting and managing warranty claims, product registrations, and whole goods and parts ordering.
I am the father of two amazing (grown) children, and am a happily retired rock star who enjoys the outdoors, cooking, craft beer, and thoughtful conversation. Feel free to say hello.